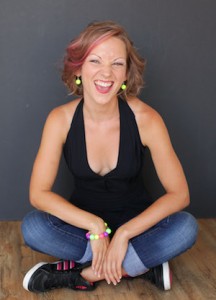 You reached your goals.
You thought you'd be happy.
But you still feel like something's missing.
And then the guilt kicks in – 'I'm where I wanted to be… I SHOULD be happy…'
I know. I've been there too.
Hi, I'm Davina. I'm a naturopath, a coach, a traveller and an entrepeneur.
I've spent my life fulfilling my 'free spirit' nature.
I've travelled, studied (a LOT), set up my own business… and yet, despite all this, I kept feeling like something was missing and I couldn't quite put my finger on it.
Until I attended an event where the people in the room were hand picked. I noticed at the end of this event that I felt like I was riding a wave. I was filled with energy, enthusiasm, excitement and motivation. And I realized that these feelings were the result of being in the presence of amazing, inspiring, interesting and genuine people (READ MORE ABOUT MY STORY HERE).
Since then I've been on a mission to create a community that would bring more human connection into my life and the lives of those around me.
I Believe…
I believe that you've already achieved massive success in your life, but that you've rarely stopped to celebrate. In fact, you probably don't even realize just how much you've achieved because you brush it off thinking that 'anyone could've done that'. There's always something new to strive for and you live in hope that this will be the thing that fills you up, bringing you joy and meaning.
I believe that we are all craving genuine and deep human connection. And that in achieving this level of connection, we can grow more than we ever dreamt was possible. We can get excited by other peoples endeavours and support them in achieving their goals. We can learn to celebrate each others achievements so that nothing passes by unnoticed. We know we are supported every step of the way and I believe that deep down, this is what we are all striving for.
I Also Believe…
– Your Perception shapes your reality.
– We are social beings and you need deep Connections with yourself and others to feel true happiness
– Play is a necessecity, not a luxury
– You are Enough, just as you are
And so I created this space. My online home. Somewhere that I can share my thoughts, ideas and projects. This is a place of community, of awesome people who want to have a good conversation, to share their knowledge and skills, to support one another and most of all, to have fun!
So if this feels like you, please join me by signing up below.
I can't wait to meet you!
xxx
Davina